How Internet of Things (IoT) will benifet the Construction Industry.
Dec 7, 2021 1:18:52 PM
Construction Contractors, you need to start leveraging the Internet of Things (IoT) now if you want to stay competitive. Find out more about how it can rejuvenate your industry here:
IoT is key to digitalization in the construction industry The Internet of Things, or IoT describes the use of connected sensors and actuators to control and monitor the environment, the things that move within it, and the people that act within it.
IoT is hugely beneficial to the construction industry. It allows different assets and people to be monitored and accounted for across a traditionally fragmented industry.
Construction Contractors should start leveraging this technology now if they want their businesses to survive!
What are the benefits of IoT for Construction Contractors?
There are many benefits, but it's important to know that these benefits will only be realized if you take the first step and start looking into this technology now!
You can monitor different devices remotely
Conveniently manage assets & inventory
Monitor employee performance.
Asset control is valuable at every step of the value chain:
Contractors seeking for Internet of Things (IoT) to help them monitor their assets, consider a few things before implementing a system.
Asset monitoring sensors are the most useful IoT technology for creating a complete picture of a construction project for all stakeholders. Sensors allow all assets to be monitored, and low latency connectivity means this can happen in real-time, including from sites in remote locations. Displaying this data in dashboards and apps, or integrating it with building information modeling (BIM), means all stakeholders can view project progress. The design, planning, and financing areas of the construction project value chain also benefit from the data and analytics from previous construction projects. This combined with artificial intelligence (AI), can help forecast the materials and man-hours required for each phase of a construction project. The finance and legal segments of the infrastructure value chain could then draft payback and revenue models, as well as tiered contracts to ensure that everyone involved in the project is paid accordingly.
Wearables will become commonplace in the future.
For many years, construction has been a sector where the Internet of Things (IoT) had little impact. But that is changing now, with wearables becoming commonplace in the future. Smartwatches are driving this trend - with high consumer uptake. However, there is a huge opportunity for wearables in construction too: Proxxi protects users from getting electrocuted and Plinx uses proximity sensors for social distancing. Wearables can also improve communication channels between field and desk workers, as digitalization develops they will become synonymous with construction work!
Here are some more things you need to know about IoT in the construction industry:
Wearables will become commonplace in the future;
Smartwatches are driving this trend;
Wearables can improve communication channels between field and desk workers;
The Internet of Things (IoT) has had little impact on the construction sector until now. But that is changing fast.
Challenges in Construction
Contractors who want to get ahead of the curve and take advantage of the Internet of Things (IoT) technology should read this blog.
Construction challenges: IoT can help tackle these issues with sensors, asset monitors, wearables, and integration with building information modeling (BIM). - Industry uptake: China and USA have invested heavily in IoT in the construction industry. The US has 567 patents for IoTs while China has 645. Australia also invests moderately with 62 patents for IoTs over the last five years. This suggests a substantial technological disparity between countries. Over the next five years, IoT will continue to disrupt the construction industry as edge computing develops and improves data processing capabilities alongside the proliferation of connected devices, so all contractors should invest in it.
Predictions for construction industry using IoT
The use of IoT devices in the construction sector is expected to grow over the next few years: - Global: Over the next five years, it is predicted that around 51% of all devices will connect via the cellular network.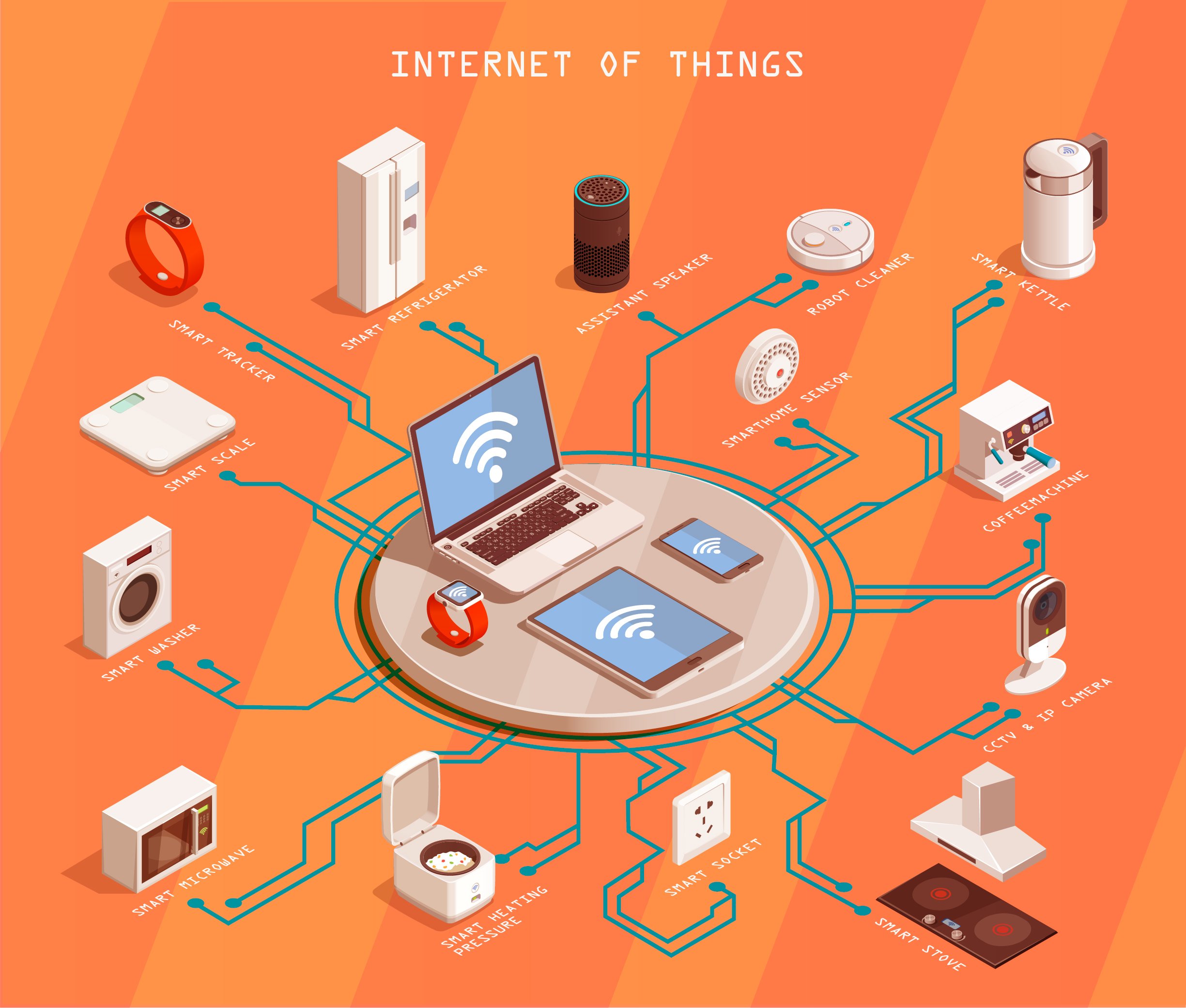 The Influence of the Internet of Things on Construction
IoT technology plays a major role in the design, planning, and financing of construction projects. The main areas are:
Digitalized planning facilitates better layout planning to reduce cost. It is also beneficial for cost planning, time planning, and resource planning
Digital twin for pre-construction is beneficial because it enables greater accuracy without the need to build physical models. This allows owners to make better decisions before construction.
Smart technologies like applications, sensors, video analytics for perimeter security, access control can enhance the safety of workers on-site because it decreases the chances of incidents like physical attacks.
The use of mobile sensors for lab testing can improve monitoring and reduce time to complete tests
IoT offers huge opportunities to streamline digital systems (FI, FM, MM) workflows across all project phases. For example, the control room could be able to determine important site information for escalation purposes or use mobile devices to capture information during inspections
It would be easier to connect contractors, owners, and developers through IoT since it enables real-time sharing of site information like location tracking. A contractor could instantly see project schedules with all activity in one place.
How the Internet of Things can meet the COVID-19 challenge
Smart Cities for Safe Living—IoT in the Built Environment Market Outlook, 2024 suggests that the construction industry is ready to adopt IoT to drive efficiency and safety standards. According to senior analyst, Amrit Srivastava, "With fit-for-purpose technologies like commercial drones creating real value for the construction industry, and new technologies like edge computing and 5G mobile networks enabling smart cities and real-time decision-making in industrial settings, there is a push to incorporate IoT into construction projects that are already underway."
By 2024, it is forecasted that 19% of the 477 million m2 of commercial floor space (CFS) expected to be completed globally will include smart technologies.
How the Internet of Things can address the challenges of environmental, social, and governance.
Construction routinely ranks amongst the most dangerous jobs, with death and injury rates declining but still high. Health and safety is a key business use case for IoT in the construction industry. Wearable devices such as Proxii's armband can measure dangerous vibration levels, proximity to others, and proximity to electricity. Environmental factors are extremely important and receive more press after the August 2021 publication of the UN Intergovernmental Panel on Climate Change (IPCC) report on climate change's unequivocal impact on our planet. To minimize negative environmental impacts, companies must design lean, design out carbon-intense materials like cement or polluting materials like plastics, use sustainable building materials (e.g., bamboo) and contribute to an overall fairer planet by creating more sustainable supply chains that reduce carbon usage, cutting down on waste and water use, recycling materials and minimizing shipping emissions.
The benefits of IoT for ESG:
Firms can build a knowledge base and benchmark performance against industry peers and develop initiatives to enhance their environmental, social, and governance performance. IoT can monitor progress against targets and conduct routine health checks in operations to ensure the early detection of anomalies in the supply chain and operations. Data collected through IoT can provide evidence in reporting on sustainable practices, mitigating risk from regulatory changes.
Firms can begin by exploring opportunities for data collection from existing assets before deploying new IoT assets. For example, companies can use data from existing legacy assets to gauge energy usage and make decisions on where to deploy sensors such as those for smart metering.
How the Internet of Things can meet the delivery challenge.
The project overrun problem is a detrimental but standard issue in the construction industry. Construction projects are often won based on the lowest cost bid. When projects are running on tight margins, delayed delivery can cause projects to run at a loss.
Effective project management and productivity can make sure you deliver on time and within budget, and IoT can help with this! An accurate overview of assets and workers helps manage your project efficiently and productively and automates timely tasks.
Brisbane-based Monitum partnered with Queensland University of Technology (QUT) and Innovative Manufacturing Cooperative Research Centre (IMCRC) to develop a dynamic smartwatch app for worksite management. The Monitum app can be used to prepare project proposals based on actual field conditions, view real-time equipment health and performance data in the field, reduce errors in calculations by up to 80%, track worker locations in the field, monitor inventory usage, and improve worksite safety.
Commercial bricklayer and project manager, David Csutoras from Face Brick Australia, had been managing projects with an Excel spreadsheet to calculate jobs. His reliance on this system led him to seek a more efficient solution that would also save his business money. With the Monitum app, he can get rid of that outdated spreadsheet and work smarter!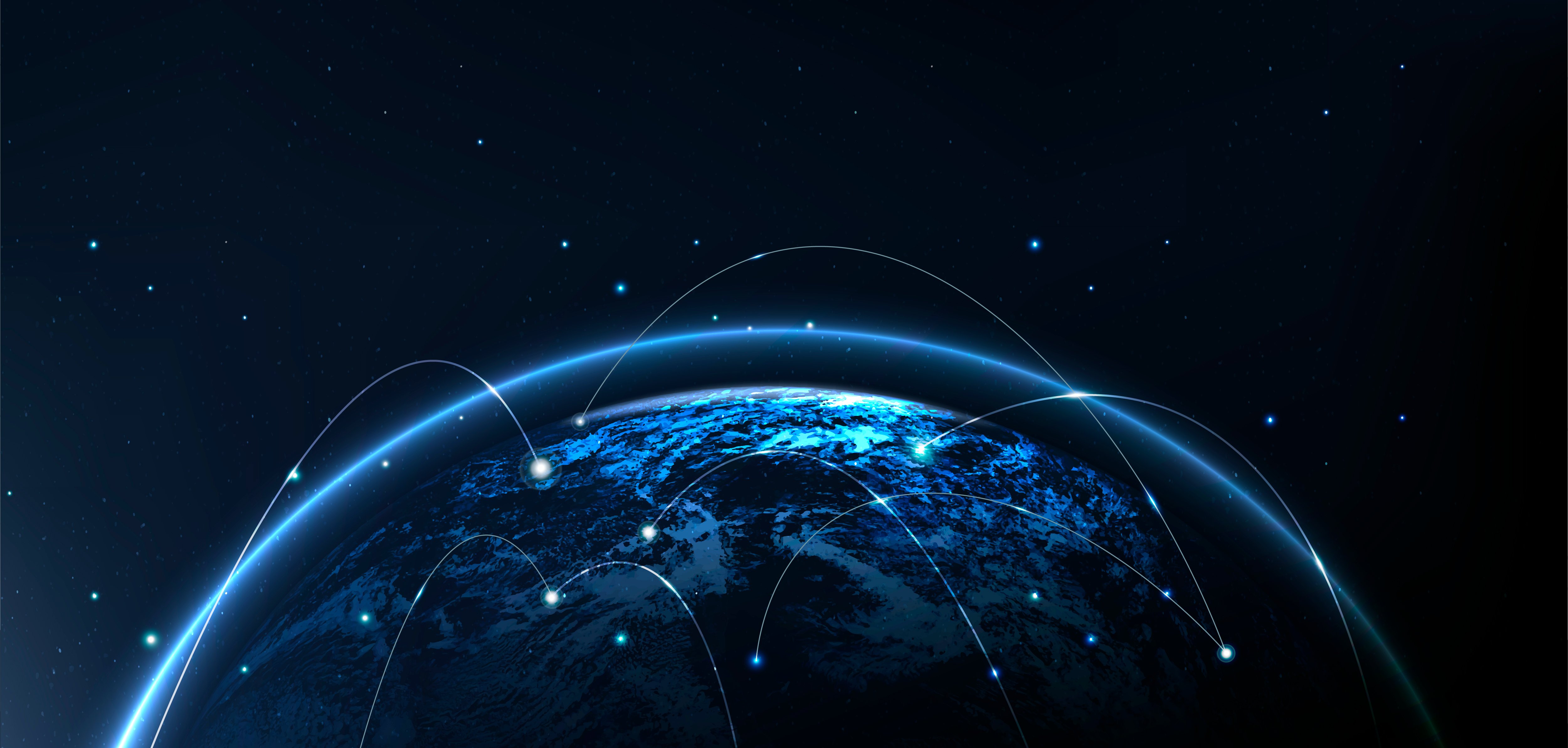 How the Internet of Things can meet the challenge of digitization.
Technology like building information modeling (BIM) is becoming more widespread in construction projects, digitalizing processes, and keeping stakeholders informed. Computer-aided design (CAD) has been a tool for building designers for many years. However, BIM attempts to gather information relating to design, functionality, and life span in forms that the project participants can share improving speed efficiency and management of projects. IoT integration with BIM technology is the future of the construction industry visualizing sensor data within a BIM model and creating a complete picture of projects in real-time.
For example, Gammon Construction used sensors to measure concrete strength during the construction of a 23 story commercial building in Hong Kong. The sensors developed by tech startup Converge fed temperature data into BIM models providing real-time visualizations of the construction site as work progressed. IoT provides BIM with more data creating a complete view of construction progress across the project lifecycle helping to engage all stakeholders. Another IoT technology digitalizing the whole construction value chain is digital twins.
Digital twins are digital representations of physical assets systems or processes They help to detect prevent predict and optimize the physical environment using AI real-time analytics visualization and simulation tools Digital twins are being used to make investment decisions based on actionable data such as assessing the performance of buildings in real-time and adjusting performance to optimize efficiency.
How the Internet of Things can master the logistical challenge.
Do you know how many construction materials and equipment are used on a typical project? What is the average cost of those materials and equipment, and where can they be found? How long will it take to get them here? And what will happen if there's a delay in getting them? You might not have answers to these questions, but as IoT becomes more commonplace in your industry, technology can help with procurement forecasting.
With the help of IoT, you should be able to answer these questions and many more. Industry 4.0's fast-paced changes are disrupting almost every industry imaginable—including construction. With so much change happening so quickly, it's difficult for companies to keep up with everything they need to do to remain competitive. The construction industry is certainly no stranger to this, and as a result, it's becoming progressively more difficult for construction firms to innovate on their own.
This is where IoT comes in: it can help construction firms stay ahead of the curve and also be more competitive. Not only does IoT impact the way we work, but it can also transform how we procure new materials and equipment for our projects.
Contractors, are you looking for a way to reduce the costs of your business?
Here is how the Internet of Things (IoT) can help. IoT uses connected sensors and actuators to control and monitor industrial machinery. This collects a huge amount of data which can create business benefits like operational efficiency and cost optimization. IoT technology can reduce costs in two ways: by reducing maintenance costs associated with machinery, or by automating certain tasks that previously required human input such as asset monitoring, reducing labor costs.
For example, inventory management can be costly and time-consuming. France's Bouygues Construction Matériel partnered with Canadian tech startup Omniscient to implement an IoT asset tracking solution for smart inventory management. Usage can be monitored in real-time, which means that equipment needs are identified in advance and the appropriate parts are stocked. This eliminates 'out-of-stock issues when construction sites require finishing materials, reducing costs for Bouygues Construction Matériel.
How IoT can address the challenge of collaboration.
Contractors seeking Internet of Things (IoT) for their construction projects are often running into collaboration issues. The bigger the project, the higher the complexity of coordinating various stakeholders. Poor collaboration can affect project delivery and ultimately profits if the project is operating under tight margins. IoT can tackle these problems by providing a single view of the entire construction site through wearables that help with communications between management and site workers, or sensors integrating with Project Management Platforms that provide real-time views of a construction project to different stakeholder groups like contractors managing assets, managers assessing timelines, or clients staying up to date on progress.
French utility Suez partnered with Bouygues Construction to create an AI-powered wearable called Anobi specifically for use in construction sites. The device enables workers on construction sites to stay connected with their managers, providing them access to schedules and tasks, as well as allowing them to ask questions or share information about issues they're currently dealing with. The solution works across different devices, is safe & comfortable enough to be worn 24/7 even during physical activities like lifting heavy objects (making it perfect for use in remote sites), and can run on battery power for up to a week. Other IoT solutions include smart helmets from Vayyar, a company developing 3D imaging sensors that can be used to measure progress on a construction site.
How the IoT can meet the challenge of data resources and data security.
Contractors are always looking for new ways to improve efficiency and productivity. You might be surprised that there is a technology that can do just that, the Internet of Things (IoT).
According to forecasts, total mobile data traffic will increase to 2.5bn terabytes (TBs) in 2026, up from 0.7bn TBs in 2020. One terabyte is equivalent to 1,000 gigabytes This shows the exponential growth of data sharing and storage over the next five years. Data resources must be captured, stored, managed, and used effectively to be valuable to businesses. IoT can help with both data capture and storage in the construction industry. IoT has revolutionized the amount of data construction companies can collect with the use of sensors. They are now able to monitor real-time information about the production, equipment, manpower, travel times, weather conditions, and many other factors. The amount of data being collected changes every day as more companies begin using this technology.
Get freebies by subscribing to us.
Be the first to know for our latest blog post and win freebies and get a discount for your next purchase.
Topics from this blog: Blog For Contractor
Back